Every landscape has its own personality - there are even variations around your yard. Water and light conditions, soil type, existing grade (slope), existing plants and structures are all unique to each location.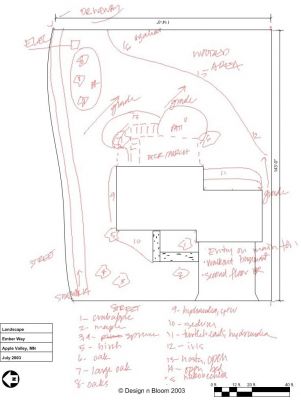 Each client has their own vision and goals for their landscape or garden. We work to match the personality of the landscape with that of its owners.


After reviewing your goals and walking through your landscape, we will identify key focal points, areas that have specific needs, and guidelines for design of your yard.


Use our online Site Questionnaire to help guide our first meeting.


| | |
| --- | --- |
| Last modified on 2008/1/27 by Steve | |