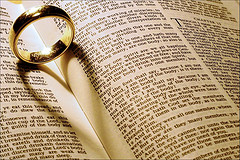 Start your wedding planning checklist!
There are many details you need to consider and keep track of when planning your wedding - guest lists, seating charts, caterers and bakery selections, appointments with vendors, budgets, to-do lists, photographers and musicians.
Wedding sites abound with free tools to plan your wedding - there's TheKnot, MyWedding, WeddingWire, Perfect Wedding Guide, GetMarried and OurWeddingDay. Now, there is even Google Docs!

The key thing to remember is - Don't Panic!
All of your wedding vendors should be able to guide you through the process of planning your wedding. Do not be afraid to ask questions - you've probably not done this before and we have, so let us take some of the pressure away from you. But, we can only help you with a portion of your planning and you will want a centralized place to keep all your information. This is where one of the wedding sites (or Google Docs) will help you out.
Bigger isn't always better - none of the sites listed here will charge you anything for using them to plan your wedding. But each definitely will appeal to different people and most are supported by advertising revenue.
All the sites, with the exception of MyWedding, provides you with personal checklists, budget trackers, guest list trackers and a personal website for your wedding. MyWedding is more about finding and contacting wedding vendors in your area.
Here's the rundown -
TheKnot is probably the largest wedding site out there. TheKnot offers local vendor searches, but only for vendors that advertise on the site. They currently have 20 florists listed for Minnesota. No free listings for vendors, but lots of options for the wedding couple.

MyWedding (My Twin Cities Wedding) is a site focused on finding vendors for your wedding. It only lists those that advertise with them. But, because they have a free listing service (the advertiser can only list basic information), there are a lot more vendors to chose from - almost 70 florists are listed for the Minneapolis/St. Paul area. You can create an account, build a personal website and save vendors to a list. Free listings don't come with links to websites, so you'll have to do more work to contact the vendors for more information.

WeddingWire
WeddingWire has the largest selection of Minnesota weddings florists to pick from - 185, in all! It also is the top search result for 'wedding checklist'. Lots of tools and lots of vendors. They also have a feature that will suggest 5 vendors in your area, based on information you provide.

The Perfect Wedding Guide
The number of vendors on this site is low - only 12 vendors under wedding florals and decor in Minnesota - but, they offer a lot of planning tools. The sponsor a wedding show - the Perfect Wedding Show at International Market Square - where you can visit with some of the vendors in the area.

GetMarried, with its corresponding We TV show, has local listings, along with free listings, but there are a very small number of florists listed for Minnesota - in fact, there are only 7. The free listings only provide you with the vendor name and phone number, the rest is up to you.

Google Docs brings you generic planning tools, with some wedding-specific templates and guides. This is barebones solution and no vendors are advertising here - you may like that, you may not. You can use their templates (you'll have to find them by searching), create your own checklists, customize either the templates or your own to your taste - it's all up to you!

One last site to mention, because of their association with one the most-visited wedding sites around - OurWeddingDay.com has partnered with David's Bridal. OurWeddingDay has local listings for vendors and only 13 florists are listed here for Minnesota. There are no free listings, so everyone there has paid to be there.

If you have a favorite, we'd like to hear about it what makes it stand out among all the rest.